Final Fantasy XIV for PS5 – 16 minutes of gameplay
Open beta test begins April 13.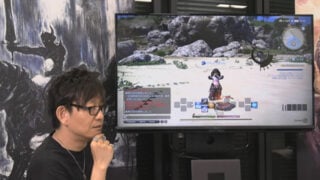 Final Fantasy XIV producer and director Naoki Yoshida showcased the first footage of the game running on PlayStation 5 during the latest "Letter from the Producer LIVE" stream.
As recently announced the open beta test for the PlayStation 5 version of Final Fantasy XIV will begin on April 13 alongside the release of Patch 5.5, and official service will launch immediately upon its conclusion.
Final Fantasy XIV Online is available now for PlayStation 4, PC, and Mac.
Watch the footage below (from 1:19:02 to 1:35:42).