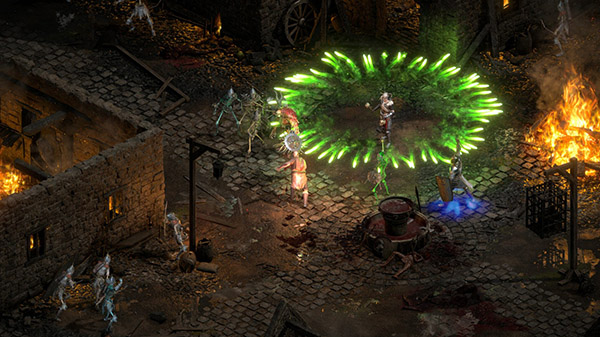 The PC single-player technical alpha test for the February-announced Diablo II: Resurrected run from April 9 at 7:00 a.m. PT / 10:00 a.m. ET to April 12 at 10:00 a.m. PT / 1:00 p.m. ET, publisher Blizzard Entertainment and developer Vicarious Visions announced.
A limited selection of players who opted-in for the technical alpha test will be chosen randomly for access and receive instructions on how to participate via email over the coming days. A few members of the press and content creators will also be offered early access on April 8.
The technical alpha test will include three of the seven classes playable in the main game (Barbarian, Amazon, and Sorceress), as well as the entirety of the first two Acts ("Act I: The Sightless Eye" and "Act II: The Secret of the Vizjerei"). There will be no level caps.
Read more about the technical alpha test here.
Diablo II: Resurrected is due out for PlayStation 5, Xbox Series, PlayStation 4, Xbox One, Switch, and PC via Battle.net in 2021.