Bleach: Brave Souls coming to PS4 in 2021
Also available for PC, iOS, and Android.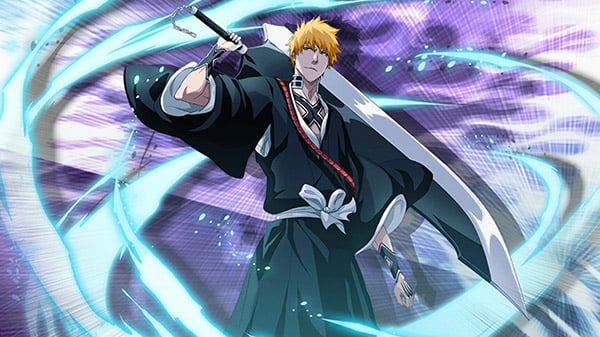 KLab will release free-to-play 3D action game Bleach: Brave Souls for PlayStation 4 in 2021, the company announced.
Bleach: Brave Souls first launched for iOS via the App Store and Android via Google Play in July 2015, followed by PC via Steam in August 2020. It is available in over 148 countries and regions around the world, and has been downloaded over 55 million times.
The PlayStation 4 version of Bleach: Brave Souls will be the first version of the game playable on home console. A Twitter campaign is planned to celebrate its launch.
KLab also announced that it has officially launched the Bleach: Brave Souls Discord server, which was previously in beta testing.
Here is an overview of the game, via its Steam page:
About

The world of mega-hit manga and anime Bleach comes to Steam in this exciting 3D action game! Build a team using your favorite characters from the Bleach universe!

Key Features

Exciting 3D Action – 3D graphics and simple controls make for free-flowing and fast-paced hack-and-slash action. Play in single-player mode or team up with three other players for online co-op!
Epic Special Moves – Unleash each Bleach character's unique special moves to carve your way to victory. Special moves are fully voiced by the original Japanese anime voice actors.
Three's Company – Combine your favorite characters into teams of three. You can even make combinations of characters you would never see in the original story. The possibilities are almost limitless!
Relive the Bleach Story – Follow the Bleach story from the moment Rukia and Ichigo first meet. Develop your characters as you complete quests that recreate pivotal scenes from the story.
Play With and Against Friends – Pit your best warriors against other players' teams and vie for the top spot in weekly player-versus-player leagues, or go online and team up with other players in exciting player-versus-enemy Co-Op Quests and Epic Raids!
Develop Your Characters – Bleach: Brave Souls features a highly flexible character improvement system that allows you to create exactly the warriors and the team you want. Enter battle and earn experience to level up characters and improve their base stats, Ascend them to increase their max level, train them on the Soul Tree to further improve specific stats, or link characters together to provide additional support. The choice is yours!