The King of Fighters XV Terry Bogard trailer, screenshots
The Legendary Wolf.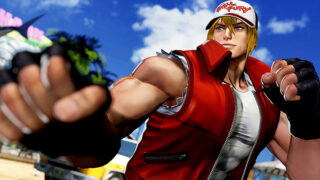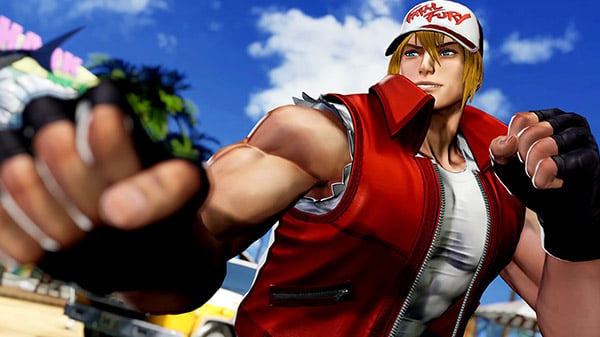 SNK has released a new trailer and screenshots for The King of Fighters XV introducing playable character Terry Bogard (voiced by Takashi Kondo).
Terry Bogard and the previously revealed Joe Higashi and Andy Bogard make up the game's third fully revealed team, "Team Fatal Fury." Here is each fighter's description:
Terry Bogard – After their adopted father and martial arts master Jeff Bogard was cruelly assassinated by crime lord Geese Howard, Terry and his brother Andy Bogard set off on a mission for revenge where they would travel the world learning various fighting styles. Terry's bright personality and acts of kindness solidified him in the eyes of children on the streets as a sort of hero.
Andy Bogard – Andy set out for revenge after Geese Howard defeated his adopted father, Jeff Bogard, by learning Koppoken (a martial arts style that compliments Andy's slender frame) and Shiranui-ryuu Ninjutsu. Andy follows a strict moral code and always shows respect regardless of his opponent. Currently, he is in a relationship with Mai Shiranui.
Joe Higashi – Traveling alone to Thailand, Joe rose the ranks to become a champion in Muay Thai Boxing. Though he has a playful and dynamic personality, Joe becomes far more serious when it comes down to training. He met Terry and Andy in South Town and has remained good friends ever since.
Previous character trailers introduced Yuri Sakazaki, Andy Bogard, Chizuru Kagura, Kyo Kusanagi, Joe Higashi, Iori Yagami, Benimaru Nikaido, Meitenkun, and Shun'ei.
The King of Fighters XV is due out in 2021 for unannounced platform(s). Read more about the game here.
Watch the trailer below. View the screenshots at the gallery.