Metal Max Xeno: Reborn roguelike action game sequel Metal Dogs announced for PC
Due out in Early Access early this summer.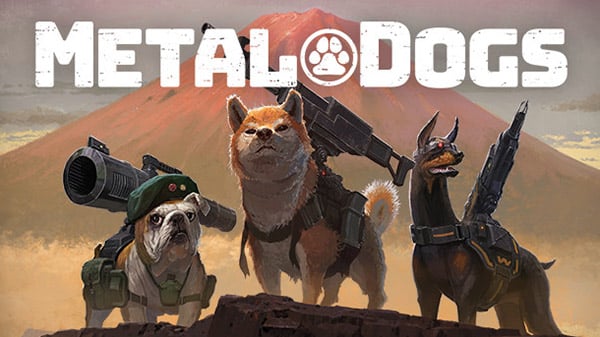 Developer 24Frame announced Metal Dogs, a roguelike action game sequel to Metal Max Xeno: Reborn, during the "Metal Max 30th Anniversary Pre-Birthday Live Stream: A Wholehearted Thank You" event. It will launch in Early Access for PC via Steam in the early summer.
Here is an overview of the game, via its Steam page:
About

A battle dog of the past meets a mysterious old scientist.

Set in a devastated world at the foot of Mt. Fuji, hunt down the series' familiar monsters! In this 30th anniversary entry in the series, you can enjoy a unique worldview with simple controls that differs from the main series!

About the Metal Max Series

Set in a post-apocalyptic world, Metal Max is a role-playing game series featuring a high degree of freedom in which the player rides a "tank," a relic of civilization, to hunt down WANTED (bounty) monsters in various locations, and uses the prize money to modify his own tank.

This roguelike action game is a sequel to the latest console title, Metal Max Xeno: Reborn, and follows the story of Pochi, a battle dog who was part of the battle.
Watch the first gameplay footage below. View the first screenshots at the gallery.
1:26:54 to 1:27:26 – Gameplay Clip #1
1:29:16 to 1:29:29 – Gameplay Clip #2
1:29:41 to 1:29:58 – Gameplay Clip #3
1:30:27 to 1:31:05 – Gameplay Clip #4
1:31:27 to 1:32:10 – Gameplay Clip #5