Fishing Fighters first details, gameplay, and screenshots
Due out on March 25 with English language support.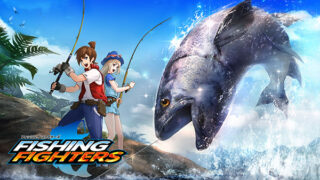 Pre-orders for FuRyu's newly announced fishing game Fishing Fighters are now available via the Nintendo eShop in Japan, revealing the first footage and screenshots, and support for English, Japanese, and Chinese (Traditional and Simplified) language options. It will launch on March 25.
Here is an overview of the game, via the Nintendo eShop:
A realistic and exciting fishing game appears on Switch! In Fishing Fighters, you can enjoy fishing in-game like you would in real life thanks to the Joy-Con's rumble and sensors. Operate the controls according to the fishes' movements—when they eat the bait, pull on the line, and so on—and reel in a big one!

Various unique characters appear in story mode. Each stage (fishing spot) has missions to clear. Depending on the results of your fishing, you will receive points that can be used to purchase new fishing rods and lures.

With bait, traps, rods, reels, and more, this is real deal fishing. Choose from a variety of combinations for the optimal result to catch your target depending on the fishing spot and the fish you are trying to catch.

There are over 100 fish in the game. The fish you catch will be registered to your record book.

In Battle Mode, up to two players can play together in table mode, four players in TV mode, and eight players via local wireless. It is sure to be a hit among family and friends!
Watch the trailer below. View the screenshots at the gallery. Visit the official website here.