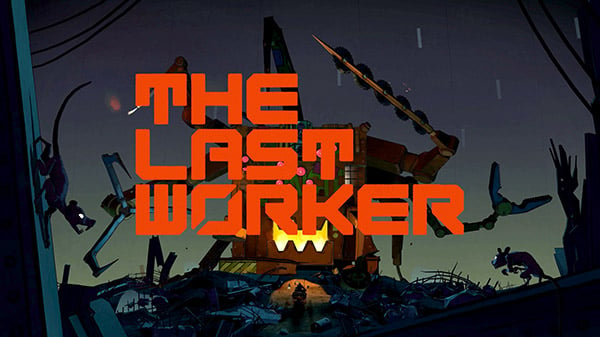 Publisher Wired Productions and developers Wolf & Wood and Oiffy have announced first-person narrative adventure game The Last Worker for PlayStation 5, Xbox Series, Switch, PC (Steam), and Oculus. It will launch in 2022.
Here is an overview of the game, via its Steam page:
About

The Last Worker is a first-person narrative adventure centered around our struggle in an increasingly automated world. Combining a hand crafted art style with uniquely immersive gameplay mechanics in an epic setting, The Last Worker delivers an emotional, thought provoking and comedic story packaged with rich characters performed by an all-star cast.

Key Features

A collaboration between writer / director Jorg Tittel (The White King, Ricky Rouse Has a Gun) and virtual reality pioneers Wolf & Wood (A Chair in a Room: Greenwater, The Exorcist: Legion, Hotel R'n'R).
Hand-painted 3D art based on concepts by comics legend Mick McMahon (Judge Dredd, 2000 AD).
Hours of narrative, immersive gameplay in an environment the size of the sunken city of Manhattan.
A unique blend of core gameplay mechanics seamlessly interwoven into a narrative game unlike any other.
Rich characters performed by an all-star cast in a story filled with heartfelt drama, biting satire and intense action.
Watch the announcement trailer below. View the key artwork and logo at the gallery.