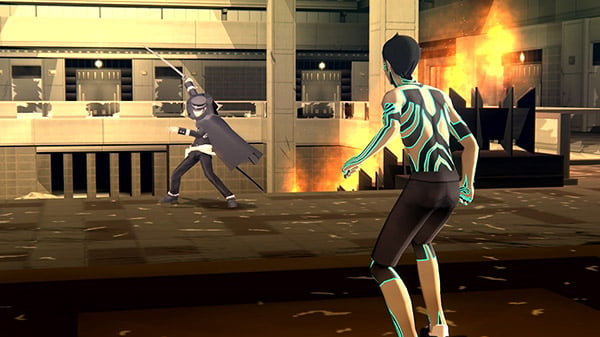 The Entertainment Software Rating Board and Pan European Game Information have Shin Megami Tensei III: Nocturne HD Remaster for PC.
Shin Megami Tensei III: Nocturne HD Remaster launched for PlayStation 4 and Switch in October 2020 in Japan, and is due out this spring in the west. A PC version has not been announced.
Here is the Entertainment Software Rating Board's description of the game:
This is a role-playing game in which players assume the role of a student transformed into a half-demon in Tokyo. From a third-person perspective, players explore Tokyo, interact with demons, and engage in turn-based battles with enemy creatures. Players use melee attacks, magic spells, and demons' abilities to kill enemies. Battles are sometimes frenetic, accompanied by screen-shaking effects, bursts of lights, and impact sounds. Some sequences depict additional acts of violence and blood: a bloodied man snapping a character's neck; characters lying in corridors, stained with streaks of blood; a character wearing the skinned faces of his victims. The game contains some sexual material: topless female demons; a demonic creature with a phallic-shaped head and torso; demons with suggestive traits referenced in text (e.g., "Succubus"; "They visit women in their sleep and have sexual intercourse with them"; "Like their mother, they have sex with men at night"; "The victims won't wake up during sex…"). The word "f**k" is heard in the game.
Update 5:00 p.m.: Shin Megami Tensei III: Nocturne HD Remaster for PlayStation 4, Switch, and PC via Steam on May 25 in the west. Read more here.