Compile Heart launches 'Shinobi' new title countdown website
Game e-Ninja Neptunia finally set for reveal?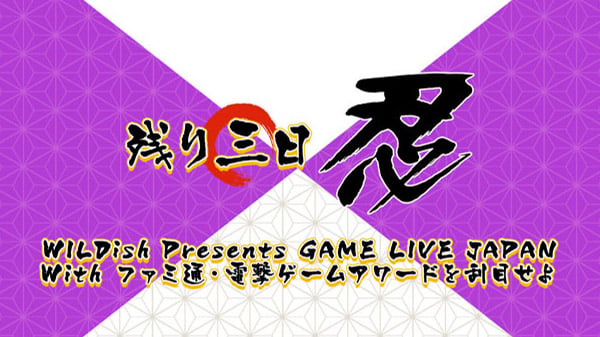 Compile Heart has launched a new title countdown website. The center of the website features the Japanese character for "Shinobi" next to the text, "Three days remaining."
Details will be announced during the "WILDish Presents Game Live Japan with Famitsu Dengeki Game Awards" live stream—specifically the "Famitsu Dengeki New Title Information Scoop Special" segment on March 7 at 16:45 JST. You will be able to watch it on YouTube.
Back in March 2019, Compile Heart announced a new Neptunia game titled Game e-Ninja Neptunia. It is possible that this is the title that the countdown will reveal.
Compile Heart also published a special video in its "Compile Heart TV" series, which shows section manager Dogoo attacked by a certain something upon discovering certain information.
Watch the video below.