Bloomberg: NIntendo to announce new Switch model with seven-inch OLED display later in 2021
Reportedly supports 4K output in TV mode.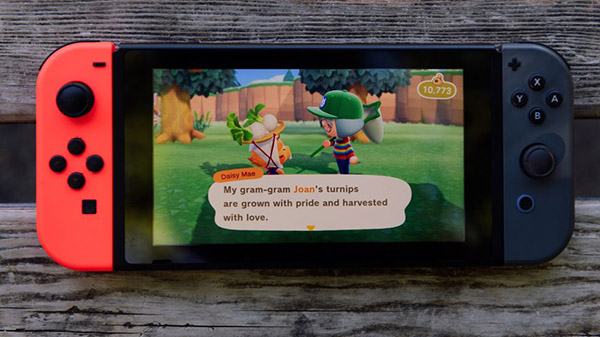 Nintendo will unveil a new Switch model with a bigger Samsung OLED display later in 2021, according to a Bloomberg report citing people familiar with the plan.
The Samsung display is said to be a seven-inch, 720p OLED panel with an initial monthly target of just under a million units, and will reportedly be shipped to assemblers around July.
"The OLED panel will consume less battery, offer higher contrast and possibly faster response time when compared to the Switch's current liquid-crystal display," display consultancy DSCC co-founder Yoshio Tamura told Bloomberg.
The report also said that the model will support 4K resolution when paired with a TV.
Representatives for Nintendo and Samsung declined to comment when contacted by Bloomberg.
In its March 2021 financial conference call, Nintendo president Shuntaro Furukawa said the company had no plans to announce a new model, citing the release of the release of the then-upcoming "Nintendo Switch – Mario Red & Blue Edition" and still-upcoming "Nintendo Switch Monster Hunter Rise Edition."