Akita Oga Mystery Guide: The Frozen Silverbell Flower for PS4 now available in Japan
Also available on Switch and PC.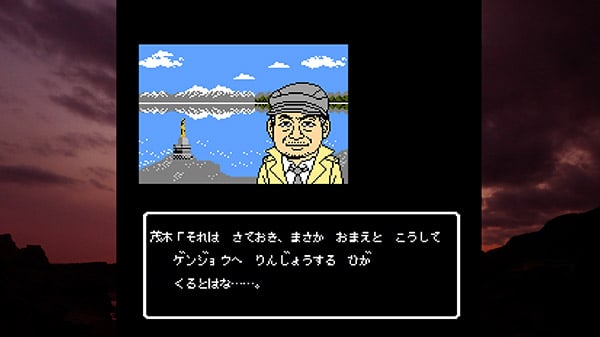 Publisher Flyhigh Works and developer Happymeal have released the PlayStation 4 version of Famicom-style mystery adventure game Akita Oga Mystery Guide: The Frozen Silverbell Flower via the PlayStation Store for 1,980 yen.
The Switch version of Akita Oga Mystery Guide: The Frozen Silverbell Flower first launched in December 2020 in Japan, followed by the PC (Steam) version worldwide (but with Japanese language only) in January 2021.
Here is an overview of the game, via its Steam page:
About

The second retro-style travel mystery adventure!

This game is a suspense command adventure set in Akita's Oga region in Japan.

You and your partner, detective Ken, will chase the truth behind a serial killings and try to solve the case.

There are many characters with rich personalities in the game, such as Kisaragi, a talented Akita detective; Mogi, a veteran detective who will soon retire; and Rin, a mysterious Akita beauty.

You can enjoy the story like a suspense drama.

The character designer is a manga artist Kiyokazu Arai, following his previous work "Iseshima Mystery Annai".

Story

You've been chasing the leader of a special fraud group that's expanding its influence. You and partner Ken, a junior detective, succeed in arresting him after a stakeout. As a result of a house search, you discover the existence of the group's leader, Zero, and where he is hiding out.

You and Ken head to Akita prefecture to arrest "Zero".

With the help of the local police, you find Zero and hunt him down. However, the chaotic investigation eventually leads to the confusing investigation eventually leads to the truth of a cruel case that went cold in the past.

The forgotten memory of the flower is quietly waiting for the time of revenge.