World's End Club for Switch launches May 27 in Japan, May 28 in the west
Available both physically and digitally in Japan.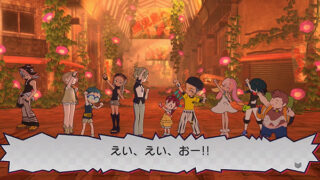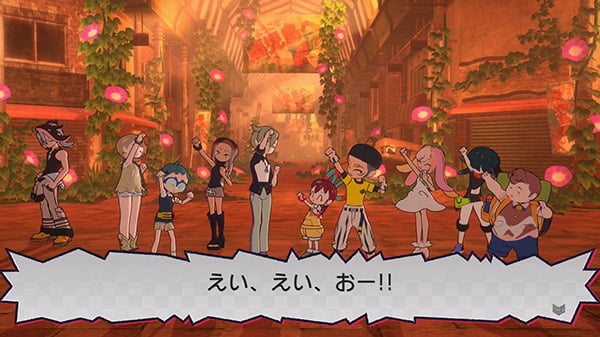 The Switch version of World's End Club will launch both physically and digitally on May 27 in Japan and May 28 in the west, publishers IzanagiGames and NIS America, and developer Too Kyo Games announced. The physical edition will cost $49.99 / 5,478 yen, while the digital edition will cost $39.99 / 4,928 yen.
In the west, the physical "Deluxe" edition, which is available at participating retailers, includes a copy of the game, the "Go-Getters Club Yearbook" mini art book, the "Anthem of Friendship" digital soundtrack sampler, and a reversible coversheet.
The Limited Edition, which is available for pre-order at the NIS America Online Store, includes the Deluxe Edition contents, the "Anthem of Friendship" complete digital soundtrack, "Go-Getters Club Yearbook" hardcover art book, "Club Leader's Badge" enamel pin, "Endless Carousel" acrylic stand, and a collector's box.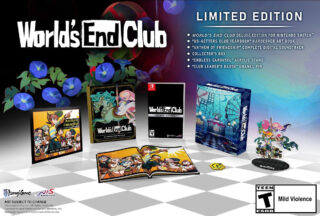 The side-scrolling action adventure game first launched for Apple Arcade in September 2020.
Here is an overview of the game, via NIS America:
About

The latest title from Kotaro Uchikoshi and Kazutaka Kodaka abandons the darkness of their past works and offers a lighter and more hopeful tale that anyone can pick up!

The "Go-Getters Club," a group of misfit students from all over Japan, find themselves trapped in a strange theme park during a class trip. In order to unravel the mystery of their circumstances and find an escape, they must take part in a "game of fate" that will test their bonds of friendship! With colorful visuals, charming characters, accessible gameplay, and a compelling story, this is an experience you will never forget!

Key Features

Friendship 101 – Step into the shoes of a quirky and colorful cast of characters, and put their bonds to the test as they unravel the mysteries that surround them!
Charm and Mystery – Immerse yourself in a vibrant world where playful scenery meets strange phenomena, making for an unforgettable visual journey.
From Page to Platform – Switch between visual novel and platforming in this unique adventure, elevating your story experience to new heights.
Watch a new trailer below. Visit the official website here.