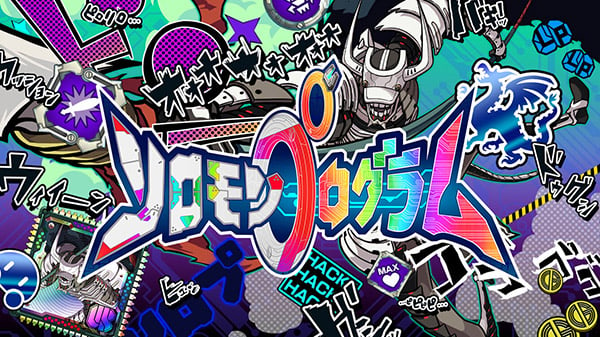 Konami has released a new set of trailers for free-to-play "battlegramming strategy" game Solomon Program, as well as announced pricing for downloadable content and microtransactions.
Pricing for additional content is as follows:
ver. Zero: "The Thief Demon and the Witch" (free)
ver. One: "War Cry of the Blade Dancer" Starter (free)
ver. One: "War Cry of the Blade Dancer" Booster (2,000 yen)
Roulette Chip (100 yen)
Here is an overview of the game, via the Nintendo eShop:
Hack the world by game! Read and write Solomon Programs! Battlegramming strategies that awaken the skills of a new world!

Program! Customize your monsters' mechanisms.
Rest and wait! Cultivate artificial intelligence by Deep Mining.
Merge! Upgrade to get the best Processor Cards.
Battle! Connect with hackers around the world in online battles.
Solomon Program is due out for Switch via the Nintendo eShop on February 25 in Japan.
Watch the new trailers below. View a new set of screenshots at the gallery. Visit the official website here.
How to Play: Programing
How to Play: Deep Mining
How to Play: Online Battles