Playtonic Games launches Playtonic Friends publishing label
First partners include Awe Interactive, Fabraz, and okidokico.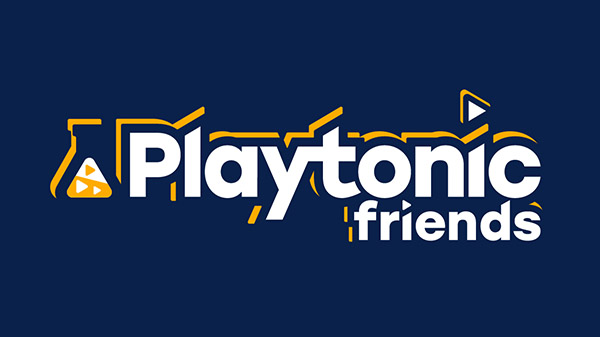 Yooka-Laylee developer Playtonic Games has announced the launch of Playtonic Friends, a new publishing label designed to bring "fresh, creative, and compelling games" to the market.
The first three studios working with Playtonic Friends are as follows:
Awe Interactive – Formed in 2019, Awe Interactive's first release was a marked hit, with rhythm-action FPS rogue-like BPM: Bullets Per Minute garnering critical and commercial acclaim when it launched on Steam on September 15, 2020.
Fabraz – Fabraz is an indie game development studio based in New York drawing from minds and talent found across the world. The studio was behind critical darling Slime-san, which won plaudits and high scores aplenty when it launched on Nintendo Switch, PlayStation 4, Xbox One, and Steam in 2018.
okidokico – The studio behind the celebrated OK Golf series, okidokico, made its name releasing beautifully crafted titles on iOS and Android and has creatives working in Montreal, Geneva, and Tokyo.
The first games coming from these partners, as well as Playtonic Games' "own top-secret new title currently in the works," will soon be revealed.
"The knowledge that we were coming up to our sixth birthday triggered lots of typical Teams calls amongst the staff here at Playtonic," said Playtonic Games CEO Gavin Price in a press release. "Should we all don party hats and video chat together? Should we have a few mocktails, whip out the Karaoke and belt out our best Beyonce? Or should we launch a new publishing label designed to bring the best games from indie studios the world over to market? Given I had a bit of scratchy throat that evening—and that the establishment of Playtonic Friends had been brewing as a serious ambition for a while—we went with that."
Playtonic Games business development manager Steph Darrah added, "While everyone at Playtonic has dreams of recreating Scrooge McDuck splashing around in his pool of cold, hard cash, in reality our motivation for setting up Playtonic Friends was to take what we've learned about producing & releasing video games and use it to aid developers of a like mind looking for a fruitful route to market. That said, a yacht moored on the shores of Monte Carlo would be nice."
Watch the Playtonic Friends announcement video below.