Parkour adventure game STRIDE coming to PlayStation VR in early 2021
Currently in Early Access on PC virtual reality headsets.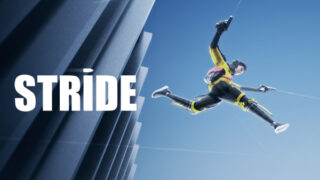 Joy Way will release high-octane parkour adventure game STRIDE for PlayStation VR in early 2021, the developer announced.
STRIDE first launched in Early Access for PC virtual reality headsets via Steam, Oculus, and Viveport in September 2020. A date for the full release has yet to be announced.
Here is an overview of the game, via Joy Way:
About

STRIDE is a story parkour action game in virtual reality. Battle enemies in the canopy of a quarantined metropolis. Experience the feeling of vertigo as you stream between rooftops and flow across balconies in your effort to save the city.

Game Modes

Endless Mode – Infinite level generation provides unlimited challenging terrain.
Arena Mode – A spacious varied-terrain arena with waves of enemies. Perfect for practicing tricks and refining your shooting skills.
Time Run Mode – Test your parkour-at-speed skills in a race against the clock.
Watch the PlayStation VR announcement trailer below.