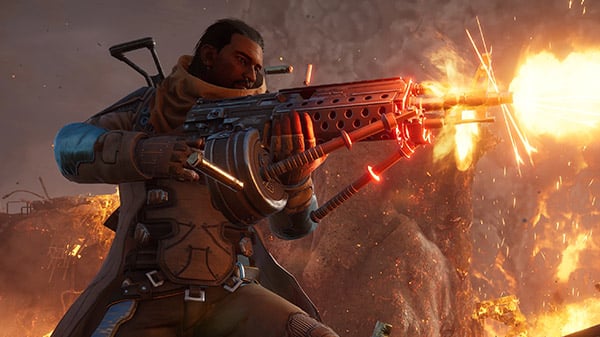 Publisher Square Enix and developer People Can Fly revealed a first look at the free playable demo for Outriders due out on February 25 during the fifth Outriders broadcast.
In the demo, players will be able to experience the entire opening chapter of the Outriders campaign, which consists of about three hours of gameplay. Players can create multiple characters and try out all four classes in the game: Devastator, Pyromancer, Technomancer and Trickster. Progress will carry over to the full game when it launches.
The broadcast also includes a deep dive into the PC version and how People Can Fly has gone to great lengths to offer compatibility with a variety of system specifications.
Outriders is due out for PlayStation 5, Xbox Series X, PlayStation 4, Xbox One, PC via Steam and the Epic Games Store, and Stadia on April 1.
Watch the demo trailer and full Outriders Broadcast archive below. View a new set of screenshots at the gallery.
10 Reasons You Need Play the Outriders Demo
Outriders Broadcast #5