Natsuki Chronicles for PS4 debut trailer, screenshots
Due out via the PlayStation Store "soon" in Japan.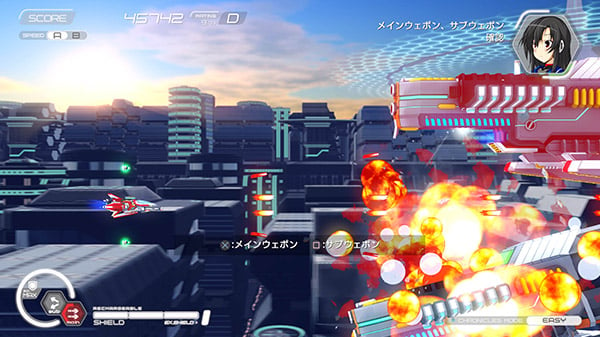 Qute has released the debut trailer and new screenshots for the PlayStation 4 version of side-scrolling shoot 'em up Natsuki Chronicles, which its official Japanese website lists as launching via the PlayStation Store "soon" in Japan.
Natsuki Chronicles first launched for Xbox One worldwide in December 2019.
Publisher Rising Star Games will release the PlayStation 4 version, as well as a PC version via Steam in the west.
Here is an overview of the game, via Rising Star Games:
About

A new horizontal shoot 'em up that takes place within the same setting as Ginga Force.

Natsuki Chronicles follows the character Natsuki from a new perspective on the story. Discover her past as a rookie pilot up to present time, with events that happen in parallel or even coincide with those in Ginga Force.

Through its unique display of bullet paths, Natsuki Chronicles makes the bullet-hell on screen much more accessible and adds tactical depth to the action. This game was long-awaited by fans of Ginga Force and didn't disappoint in the slightest!

Key Features

Story Mode alternating between past and present over 10 stages.
Arcade Mode for quick action with Online Leaderboards.
Huge selection for weapon customization with countless combinations.
"Bullet Trajectory Display" for observing the direction of enemy bullets!
Available in-game languages: English, Japanese, German, and French.
Watch the trailer below. View the screenshots at the gallery.