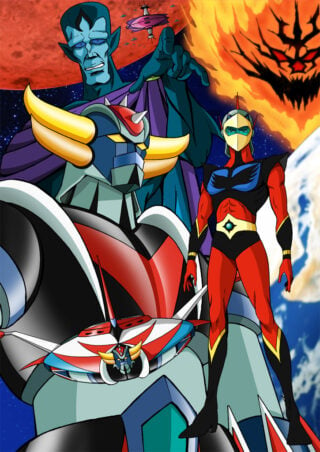 French publisher Microids and licensing company Dynamic Planning have announced the development of a UFO Robot Grendizer action game for consoles and PC. Specific console platforms were not announced.
The game will invite fans of the original work authored by Go Nagai to a world of adventure featuring protagonist Daisuke Umon and his robot Grendizer. Players will immerse themselves into a "moving" story full of "bravery, battle, and betrayal."
UFO Robot Grendizer is an anime and manga series that premiered in 1975. According to the press release, its rich story was praised throughout the world and attracted millions. In France, it aired as Goldorak in 1978, where it became extremely popular, especially among children, and was the spark that ignited the country's Japanese anime boom. In 2019, the French government's Ordre des Arts et des Lettres awarded author Go Nagai the "Chevalier d'Eon" in recognition of his contribution to French art and culture.
In a press release, Microids CEO Stephane Longeard said, "In developing this title, we hope to make it a game fans from the early days will be happy with. Our production team will give it everything we have to offer a game faithful to the essence of the original work."
Go Nagai added, "To be able to enjoy the adventures of Daisuke and Grendizer in a game with today's technology is a dream come true. I cannot wait to get started on this game."
The game's title and further details will be announced at a later date.
Thanks, 4Gamer.net.