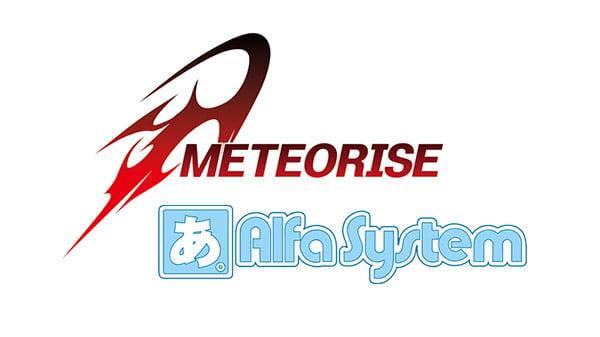 Meteorise has acquired 100 percent of the shares of Alfa System, making it a wholly owned subsidiary, the company announced.
Meteorise CEO Kouji Watanabe will become the new CEO of Alfa System, while former Alfa System CEO Tetsuya Sasaki will remain as a company director and continue to work with other key board members and employees.
Alfa System was established in 1988 in Kumamoto, Japan. Its previous works include Linda Cube, Koukidou Gensou Gunparade March, the Ore no Shikabane wo Koete Yuke series, and more. Its most recent release was vertical scrolling shoot 'em up Sisters Royale: Five Sisters Under Fire, which is available worldwide for PlayStation 4, Xbox One, Switch, and PC via Steam.
Meteorise's previous works include Valkyrie Drive: Bhikkhuni, Ciel nosurge Offline: Requiem for a Lost Star, Senran Kagura: Bon Appetit!, and more.
According to Meteorise, future Alfa System projects will continue to be developed under the same development environment, while also utilizing the skills and know-how of Meteorise's engineers and creators to create even better works.
Thanks, Games Talk.