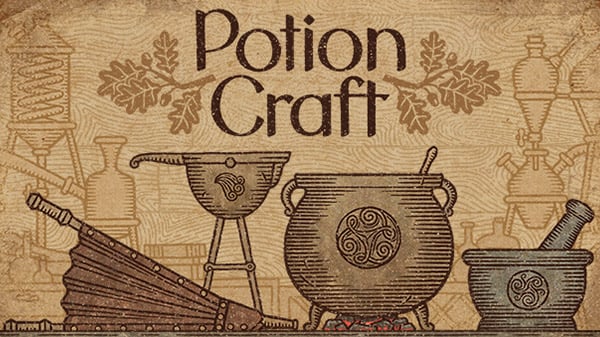 Publisher tinyBuild and developer Niceplay Games have announced Potion Craft, a medieval potion shop management game. It will launch for PC via Steam in 2021.
Here is an overview of the game, via tinyBuild:
About

You play as an aspiring alchemist who had to leave their hometown, as you wander the land looking for a new place to stay you stumble upon an abandoned cottage. From the looks of it a wizard used to reside here long ago. You decide to make this your home and convert the place into a potion shop. That means it's time for you to start your journey down The Alchemist's Path, learn the secrets of potion making, and forge your own destiny to become the alchemist this town needs!

Key Features

Manage a medieval potion shop. Meet your fellow townsfolk, understand their needs from the stories they are telling you, and sell them the right potions to keep your business running. Buy and sell ingredients, grow your own in Enchanted garden, and do whatever it takes to stay in business.
Unique visuals inspired by medieval manuscripts and medical texts. Dive into an authentic medieval atmosphere created by carefully crafted characters, interiors, and a relaxing soundtrack.
Hyper satisfying physical interactions with ingredients and equipment. Harvest herbs, mushrooms, and crystals from the Enchanted Garden. Grind them carefully with your mortar and pestle to release their effects and add them to your cauldron.
Sandbox style Alchemy map system. Mix up a nice healing infusion with mana restoration, or add a frost effect to your regular poison for some extra spice. Fire, frost, healing, poison, explosion, magical vision, invisibility… your potions potential is limitless!
Watch the announcement trailer below. View a set of screenshots at the gallery.