Embracer Group to merge with The Gearbox Entertainment Company
Transaction worth up to $1.3 billion.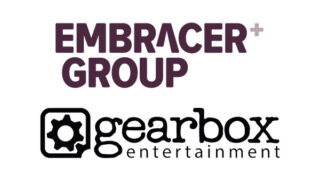 Embracer Group has entered into a merger with the The Gearbox Entertainment Company in a transaction worth up to $1.3 billion and set to close within three months, the company announced.
Post-closing, The Gearbox Entertainment Company will become the seventh operating group of Embracer Group. The Gearbox Entertainment Company founder and CEO Randy Pitchford will continue to lead the company, and both Pitchford and the company's employees will become significant shareholders in Embracer Group.
The merger will also enable collaboration within Embracer Group in terms of development, publishing, technology, and intellectual properties, as well as open a platform for further mergers and acquisitions in North America.
The Gearbox Entertainment Company brings AAA development studios, North American publishing capabilities, and a robust IP portfolio to Embracer Group.
"Gearbox is arguably one of the most creative and valuable independent developers in the world," said Embracer Group founder and CEO Lars Wingefors in a press release. "We believe that the resources offered by Embracer will position Gearbox for continued significant growth in the years to come."
The Gearbox Entertainment Company founder Randy Pitchford added, "Lars' vision of Embracer as an allied partner group committed to fueling and accelerating the ambitions of a series of decentralized, successful entrepreneurial member companies while magnifying the collective value and advantages of diversification across the entire group is the most brilliant strategy and design for short, medium, and long-term success in this industry that I have worked in during 30 years. The feeling at Gearbox is that we are just getting started and this transaction is not merely a stimulant for the talent of our employee-owned company, but a propellent for the exciting future we have planned."
Read more about the merger here.