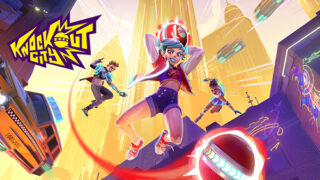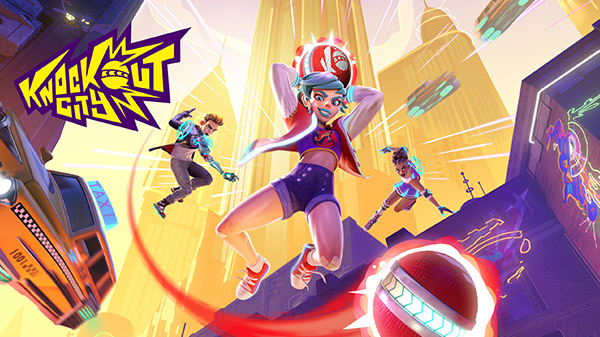 Publisher Electronic Arts and developer Velan Studios have announced competitive multiplayer game Knockout City for PlayStation 4, Xbox One, Switch, and PC (Steam, Origin). It will launch on May 21 for $19.99 with support for cross-play and cross-progression across all systems. A free trial will also be available.
Here is an overview of the game, via Electronic Arts:
Whether it's three-versus-three, four-versus-four, or free-for-all quick matches in Street Play, competitively ranked games in League Play or a hosted experience in a Private Match, the fight to take down rival Crews takes many forms. In Knockout City, players start every match on a level playing field and need to rely on skill to dominate the competition. A solid Crew is also the difference between dishing out punishment and taking it. The game is easy to pick up and play, but practice is key to mastering positioning, timing and teamwork for dodgeBRAWL dominance. Watch the reveal trailer here.

And of course once players master the moves, they'll want to be seen with their own unique look. Knockout City's robust customization options—from appearance, gear, attitude, body type and hairstyle to a custom glider, KO effects and taunts – will have players brawling in style. It's not just about the player but also their Crew, and with up to 32 friends across platforms, players can customize their Crew name, logo, banner and even pick a custom Crew vehicle to ride into battle.

Players in North America and across Europe will have the opportunity to play the game on PC during the first beta taking place this weekend, February 20-21 on Origin and Steam.

When the game launches on May 21, players will also have access to a free trial for a limited time across PC via Origin and Steam, PlayStation 4, Xbox One, Nintendo Switch, PlayStation 5 and Xbox Series X|S, during which time the full game will be playable. At launch, Knockout City will deliver a full multiplayer package with five multiplayer maps, one interactive environment where players and their Crew can practice, six ball types, full character customization, cross-play, cross-progression, Street Play with five starting playlists, League Play, Private Match, and the complete Street Rank Progression with hundreds of cosmetic items. Beyond this huge value at launch, Knockout City will also bring a ton of new content through seasons at no additional charge, where each season can include new maps, modes, balls, limited time events and more.

Players who choose to purchase the full game for $19.99 during the free trial will be able to transfer all their progress, plus receive additional cosmetic rewards, as they continue to brawl in Knockout City. For those who purchase after the free trial, they'll still be able to transfer all their progress over.
Watch the announcement trailer below. View the first screenshots at the gallery. Visit the official website here.