Certain Affinity leading development on original new IP
A genre and style of game that it has "always loved."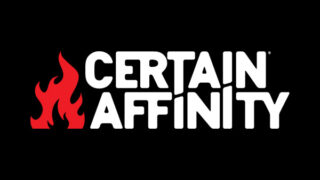 Certain Affinity is leading development on an original new intellectual property, the developer announced.
The developer is mostly known for working on the multiplayer elements of the Halo and Call of Duty series, and is also assisting development on the upcoming Halo Infinite.
According to the studio, the genre and style of game is one that it has "always loved," but any particulars related to the game are still "VERY much under wraps."
"All we can say for now is that this ambitious new project is the culmination of our goals to steadily and healthily grow a world-class team to create an original IP," the studio said.
Certain Affinity founder and CEO Max Hoberman added, "We have been building towards this project for the past few years. We're thrilled to have signed an agreement to lead development on our most ambitious title to date. This game is our creative vision to lead and our team is exceptionally passionate about it."
Certain Affinity is currently hiring for numerous positions in Austin, Texas, Toronto, and Ontario, and are open to remote options as well. Apply here.