Blue Reflection Ray anime announced
Begins airing in April.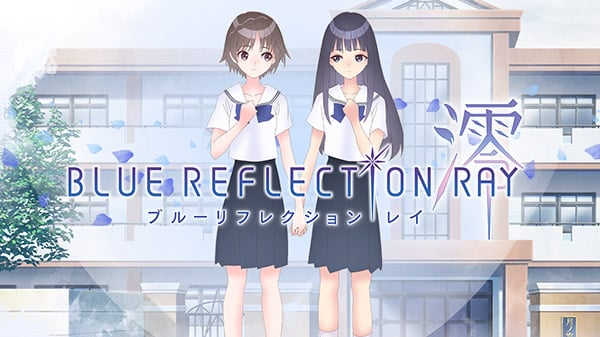 Publisher Koei Tecmo and developer Gust have announced Blue Reflection Ray, an anime series based on the 2017-released RPG Blue Reflection. It will begin airing in April as part of the "Animeism" slot on MBS, TBS, and BS-TBS in Japan.
Get the first details below.
Introduction

This is a story that connects "emotions"…

Joy, sadness, anger… Emotions are a power that everyone has, but cannot be seen by the naked eye. And in some cases, that power may even be able to change the world.

Hiori Hirahara, who is always positive and unable to turn away from someone in need, and Ruka Hinari, who is clumsy and unable to befriend others even if she tried. How will the encounter between these polar opposites change the girls themselves and the world around them…?

Developed as a new "Blue Reflection Project," Blue Reflection Ray is a TV anime based on the Blue Reflection game released by Koei Tecmo Games' Gust brand in 2017.

A new world is about to begin…

Staff

Original Work: Blue Reflection
Director: Risako Yoshida
Series Organization and Script: Akiko Waba
Character Drafts: Mel Kishida
Character Design: Kouichi Kikuta
Sound Director: Yoshikazu Iwanami
Sound Production: Magic Capsule
Composer: Daisuke Shinoda
Opening Theme Song: EXiNA (SACRA MUSIC)
Animation Production: J.C. Staff

Cast

Hiori Hirahara (voiced by Manaka Iwami)
Ruka Hanari (voiced by Haruka Chisuga)
Watch the teaser trailer below. Visit the official website here.