Rumor: Resident Evil 4 remake overhauled as Capcom Development Division 1 takes over
M-Two's role reportedly significantly reduced.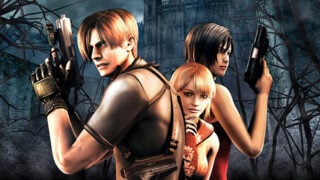 The Resident Evil 4 remake first rumored to be in production at M-Two back in April 2020 is now being led by Capcom's Consumer Games Development Division 1, according to a VGC report citing people with knowledge of the project.
The remake has reportedly been in development since 2018 at M-Two, which partly contributed to the development of the Resident Evil 3 remake, but now it is said that following a key project review in late 2020, Capcom decided that its internal Consumer Games Development Division 1 would take over as lead developer on the project, significantly reducing M-Two's role.
According to the report, the change is believed to be a result of M-Two's desire to faithfully reproduce the format of the original Resident Evil 4, while Capcom's production team prefers a direction where it is inspired by the original game, but introduces its own unique take on features, story elements, and environments in a similar way that the Resident Evil 2 remake reimagined Mr. X.
VGC's sources claim that the Resident Evil 4 remake would be partially rebooted under its new lead developer, which could delay its release as far back as 2023. The remakes of Resident Evil 2 and Resident Evil 3 were said to have experienced similar overhauls.
When contacted by VGC, Capcom declined to comment.