Maximum Games partners with Magic Fish Studio to publish unannounced horror adventure game
(It is very likely In Nightmare.)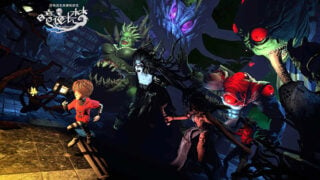 Maximum Games has announced a partnership with Chinese studio Magic Fish Studio to publish an "unannounced horror adventure game" later in 2021.
Magic Fish Studio is currently developing the PlayStation China Hero Project-sponsored title In Nightmare for PlayStation 4. While Maximum Games did not specify this as the title it is publishing, it is the only known title in production at the studio, and it is currently "unannounced" for the west.
"We are excited to be partnering with Maximum Games on our latest game and are looking forward to revealing more in the next few months," said Magic Fish Studio CEO Fan Yu in a press release.
Maximum Games founder and CEO Christina Seelye added, "We couldn't be more thrilled to have joined the talented developers at Magic Fish on their latest project. This is the first of several announcements to come so stay tuned for more information soon!"