F-Zero and Star Fox world and characters designer Takaya Imamura leaves Nintendo
Hats off to 32 years.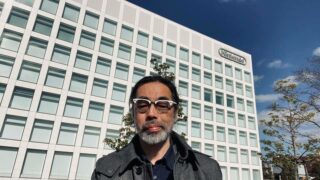 Takaya Imamura has left Nintendo after 32 years of employment, the game developer announced in a Facebook post.
"Today is my last day coming to work," Imamura said. "I took a selfie with the empty office building. It feels pretty sad to think about not coming here anymore… Hats off to myself for 32 years of hard work!"
In response to a comment from Takara Tomy A.R.T.S hobby planning department general manager Tomoo Yoda, Imamura added that he will be doing freelance work in the future.
Imamura has worked on a number of titles during his time at Nintendo. He was a graphic designer on the original F-Zero and Star Fox games, including the character designs for Captain Falcon and Fox McCloud; art director on Star Fox 64; chief designer on F-Zero X; art director on The Legend of Zelda: Majora's Mask, including the creation of Tingle; producer on Star Fox: Assault and Star Fox: Command; director on Steel Diver and Tank Troopers; and supervisor for a number of other F-Zero and Star Fox games.