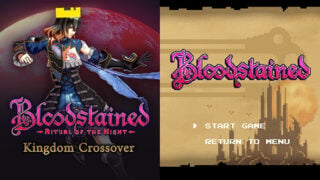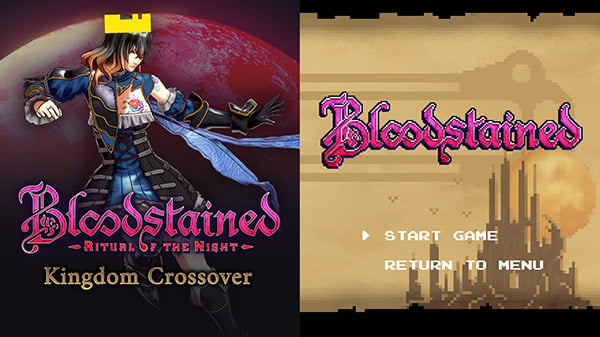 Publisher 505 Games and developer ArtPlay have released a free update for Bloodstained: Ritual of the Night that adds "Classic Mode" and a crossover with Kingdom Two Crowns.
Here are the details, via 505 Games:
Classic Mode

Announced during Bloodstained: Ritual of the Night's Kickstarter campaign, Classic Mode sends Miriam into an 8-bit aesthetic world armed only with a Sword-whip. Miriam must once again enter the demonic castle to confront Gebel and survive five harrowing stages and five sub-bosses that stand in her way. Upon finishing Classic Mode, players are graded on time, score and number of deaths across three difficulty modes—be sure to efficiently use Miriam's special moves including slide, backstep, and backflip. Users can activate Classic Mode from the Extra Modes option on the main menu screen.

Kingdom Crossover

Publishers Raw Fury and 505 Games partnered last year by transporting Bloodstained: Ritual of the Night's beloved characters—Miriam, Zangetsu, Gebel, and Alfred—to Kingdom Two Crowns. Both publishers are teaming up again, but this time, bringing the world of Kingdom Two Crowns into Bloodstained: Ritual of the Night. The aptly named "Kingdom Crossover" content includes a new area that captures the beautiful, modern pixel art aesthetic of Kingdom Two Crowns. Players will encounter a new boss, the Archer Familiar Shard and can find a new piece of equipment: the Crown Head Gear, which reduces damage at the cost of gold.
"We remain dedicated to giving our fans new ways to experience Bloodstained, and our collaboration with Raw Fury spanning the last two years has opened both of our worlds," said ArtPlay founder Koji Igarashi in a press release. "In addition to the Kingdom Two Crowns crossover, we're also now opening Classic Mode, a new gameplay experience that will deliver a rush of nostalgia that many of our fans crave."
Bloodstained: Ritual of the Night is available now for PlayStation 4, Xbox One, Switch, and PC via Steam. A separate version of the game is also available for iOS via the App Store and Android via Google Play.
Watch a trailer for Classic Mode below. View a set of screenshots at the gallery.