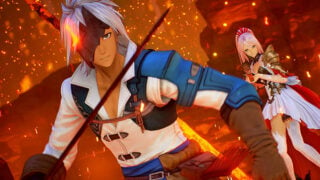 Following his comments during the "Tales of Series 25th Anniversary Special Live Stream" on December 15, Tales of series general producer Yusuke Tomizawa shared a further update on Tales of Arise with the latest issue of Weekly Famitsu.
Here are the key tidbits:
More news is coming in the near future.
Development is currently in the final stages. The staff is working hard to improve the quality.
Recovery from the chaos caused by the COVID-19 pandemic is also underway.
Although they are aiming for a level of quality that can be accepted worldwide, the game will not neglect its Japanese fans. They are aiming to create a JRPG that both Japan and the world can be proud of.
Tales of Arise is in development for PlayStation 4, Xbox One, and PC.
Thanks, Ryokutya2089.