Rune Factory 5 details romance options Beatrice and Lyka
Go on dates, get married, and have a child.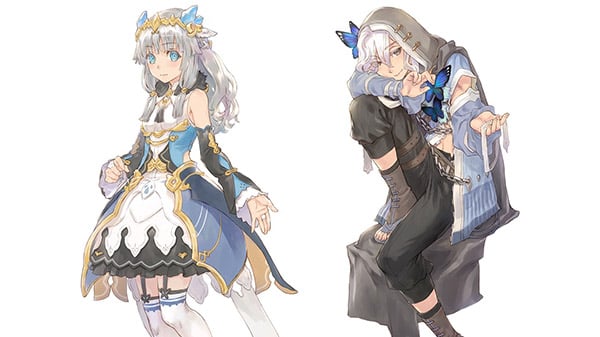 Marvelous has released new information on Rune Factory 5 introducing romance options Beatrice and Lyka, as well as romance in general.
Additionally, the company has launched a new "Destined One Diagnosis" website in which users can find out their best match for romance in Rune Factory 5 by filling out a 13-question survey.
Get the details below.
■ Bachelorettes and Bachelors

Beatrice (voiced by Tomoyo Kurosawa)

A young lady connected to the Nohrad Kingdom, but whose identity was hidden. Although disconnected from the real world, she has a strong sense of responsibility and possesses various talents including playing instruments and riding monsters. While she does not intend on befriending the townspeople, and plans to return as soon as her errands are complete, she has a change of heart after meeting the protagonist and experiencing the townspeople's kindness.

Lyka (voiced by Yoshitsugu Matsuoka)

A young man and apprentice carpenter outclassed by his master. He is good with his hands and quick-witted. He is unable to see eye to eye with Martin. He is often lectured by those older than him, and treated as a friend of the same age by those younger. Although often absent-minded during the day, he shows a cool side during the night.

■ Enjoy Romance with Bachelorettes and Bachelors

New encounters with lovely women and charming men await you in town. By communicating and getting to know each other better, and going on many dates, you can get married and even have a child.
Rune Factory 5 is due out for Switch on May 20, 2021 in Japan, and in 2021 in the west. Read more about the game here.
View the screenshots at the gallery.