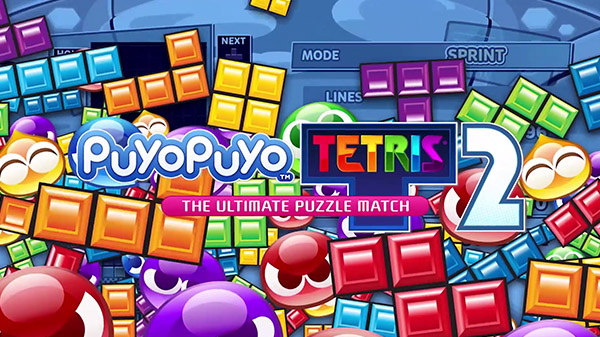 Sega has released the launch trailer for Puyo Puyo Tetris 2, which launched today for PlayStation 5, Xbox Series, PlayStation 4, Xbox One, and Switch. The PC version is due out via Steam in early 2021.
Here is an overview of the game, via Sega:
About

Blending Puyo Puyo, one of Japan's most widely recognized puzzle game brands, and Tetris, the worldwide puzzle phenomenon, this colorful adventure is a unique crossover gameplay experience for fans of any age or skill level.

With a brand-new RPG-inspired Skill Battle mode, a colorful new story and characters in Adventure mode, a slew of online features, and much more, Puyo Puyo Tetris 2 continues the successful legacy of its predecessor while adding a fresh take on the reunion of two puzzle legends.

Key Features

Colorful crossover puzzle play for up to four players, online, and offline.
Navigate a new overworld map in Adventure Mode and follow the all-new story adventure, as the characters traverse the merged worlds to rescue their pals from a dark corruption.
Replay stages for more rewards, experiment with different difficulty levels, test out your favorite playstyle, and unlock new characters, backgrounds, bonus stages, and more.
28 playable characters, both new and returning, each with their own unique abilities and stats.
Select characters with complementary skills in Skill Battle Mode to strategize and create the most powerful team possible and see how they stack up against your opponents.
Test out your skillset with the new online features, including challenging Puzzle Leagues, or play with up to four players in a variety of customizable matches in Free Play for a more casual experience.
Challenge modes including endless Tetris and Puyo Puyo add still more variety to solo and online play.
Watch the trailer below.