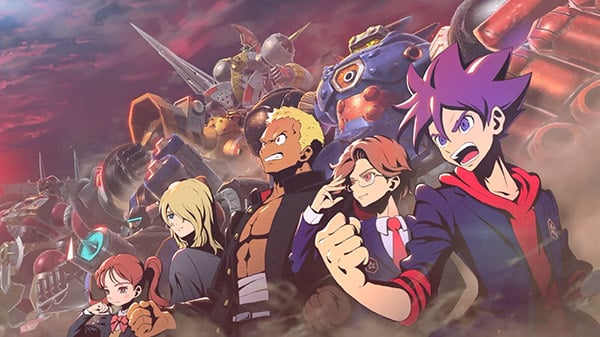 Level-5 debuted a new trailer and gameplay for cooperative robot action RPG Megaton Musashi as part of Jump Festa 2021 Online.
The official Jump YouTube channel also uploaded a 50-minute "Megaton Musashi Jump Festa 2021 Online Special Theater" video, which features a quiz with voice actors Toshiki Masuda (voice actor for Yamato Ichidaiji), Souma Saitou (Teru Asami), and Shunsuke Takeuchi (Ryugo Hijikata), as well as additional gameplay and information.
The Special Theater presentation reveals the following new information:
Cockpit Mode

Lock-on to enemies from the cockpit when you unleash your flashy special attack to fully experience the feeling of being a pilot.

New Pilot Characters
Megaton Musashi is in development for PlayStation 5, PlayStation 4, and Switch. A release date has yet to be announced.
Watch the videos below.
Jump Festa 2021 Online Trailer
https://www.youtube.com/watch?v=T7ZI6APi3k0
Battle Gameplay
https://www.youtube.com/watch?v=uERhqZAj9tY
Customization Gameplay
https://www.youtube.com/watch?v=WAXDBVCQZoo
Jump Festa 2021 Online Special Theater
34:14 to 37:47 – Customization Gameplay
37:47 to 43:18 – Battle Gameplay
https://www.youtube.com/watch?v=3ANwMdDBzSY