Crimson Desert 'Game Overview' and 'Trailer Commentary' developer diaries
More insight on the open-world action adventure game.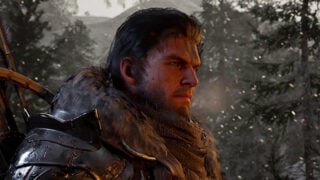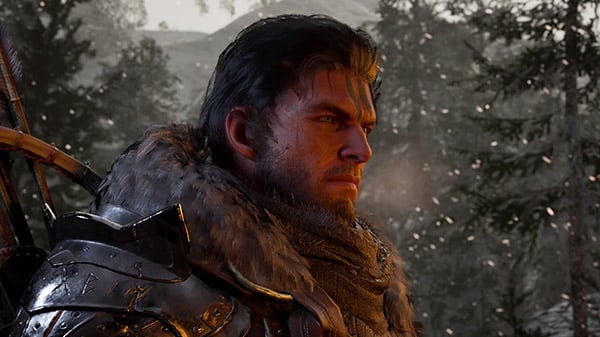 Pearl Abyss has released "Game Overview" and "Trailer Commentary" developer diaries for Crimson Desert.
The "Game Overview" video dives deeper into the world of Crimson Desert, including its setting, story, game content, and action direction, with four key staff. The "Trailer Commentary" video offers further with executive producer Daeil Kim as he goes over the scenes and content of the gameplay reveal trailer.
Here is a brief overview of the game, via Pearl Abyss:
Crimson Desert is an upcoming open world action adventure being developed by Pearl Abyss for both console and PC which will combine elements of narrative-driven single-player games with online multiplayer functionality. Built on Pearl Abyss' proprietary, next-gen engine, Crimson Desert will deliver high fidelity graphics and game features, and a highly immersive gameplay experience. A story of survival, Crimson Desert follows a group of struggling mercenaries and the many characters who cross their paths in the vast continent of Pywel. This is a world where heroes are made, but not without incredible hardship, pain and perseverance.
Crimson Desert is due out for console and PC in winter 2021. Read more about the game here and here.
Watch the videos below.
Game Overview
Daeil Kim, Executive Producer: "Going on an adventure? Exploring the world? Engaging in free-for-all combat? Solving mysteries? These were the things that I thought were most important."

HwanKyoung Jung, Producer: "Crimson Desert is set on a continent with regions of varying climates. From the snow-ridden lands up north to the rich plains down south or even the Crimson Desert, players will encounter lands featuring unique geographic traits and a world where a diverse mix of human and non-human races co-exist."

SeongWoo Lee, Producer: "We wanted to show what players can do and enjoy in the game as much as possible, but we could only put in a third of everything we actually shot into the trailer. And we're currently preparing more content so you can expect to see a lot more in the game."

Hyoseok Chae, Lead Combat Designer: "The goal was to make something cool and sophisticated, so we tried to create a combat system which would make Crimson Desert stand out from other titles. What's interesting about Crimson Desert is that players can coordinate attacks against monsters through different combinations of attacks by teaming up with other mercenaries in their group. We wanted to create an engaging combat system that was different from the one-on-one, player-to-monster combat systems typically found in other titles."

HwanKyoung Jung: "The lead character, Macduff, isn't your typical hero. Players will come to appreciate his human side, as he overcomes several hardships affecting him and his mercenaries, and matures as the story progresses. Macduff's mercenaries also have stories of their own. To name a few, there's a runaway slave, a mother who parted with her children, and a non-human who lost his mother. The story of Macduff's struggles progresses together with the stories of these other unique characters."

SeongWoo Lee: "One of the most important things about Crimson Desert is that it offers players the chance to experience the game in their own way. Knowledge gained by exploring the world and quests to acquire new items and skills are just a few of the many facets of adventure and exploration that players will find in the game. There will be much to gain by exploring the nooks and crannies of the world. We really put in an effort to get all the details of the world just right."

Hyoseok Chae: "When it came to the in-game A.I., we really tried to make it as human as possible. For example, there's a chance that a monster might drop its weapon due to a normal player attack or special skill. When that happens and a monster is close enough, it'll charge the player and fight bare-handed. Or it'll run back, pick up a dropped weapon on the ground, and continue to fight regardless of whether the weapon is the monster's main weapon."

HwanKyoung Jung: "The goal was to create a unique fantasy setting for Crimson Desert. In doing so, we referenced and reinterpreted a number of myths and created unique race relations that have interesting checkered pasts of their own."

SeongWoo Lee: "All villagers going about their daily lives and every NPC, event, and side quest in the game were created for a purpose."

Hyoseok Chae: "We really wanted to bring out the pain in our in-game combat system and produce the most visually stunning action scenes possible. You can be sure to look forward to all that and more in the game.

Daeil Kim: "Our team is hard at work to create the finest game we've ever worked on. We look forward to your continued support and appreciate your interest in Crimson Desert. Thank you."
Trailer Commentary