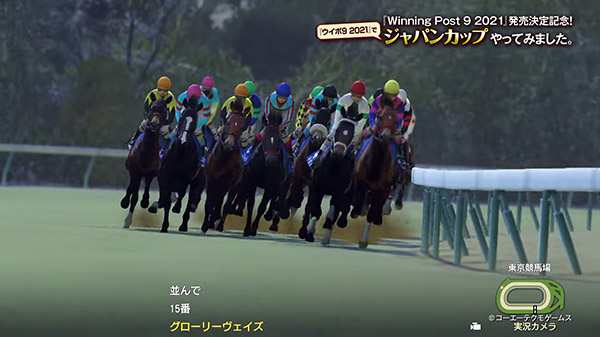 Koei Tecmo has released a gameplay video of its newly announced Winning Post 9 2021 simulating a Japan Cup horse race.
Winning Post 9 2021 is the first entry in the series to include multiple "First Year Scenarios," which was a highly requested feature by fans. Additionally, the new "Rival Showdown" element of the Winning Post 9 series, as well as the "Descendant Succession System" popular in previous entries have been further enhanced. And of course, the game not only supports the latest horse racing programs for 2021, it also adds the latest horses such as Daring Tact, as well as the Saudi Arabia race track.
Winning Post 9 2021 is due out for PlayStation 4, Switch, and PC on March 18, 2021 in Japan.
Watch the video below.