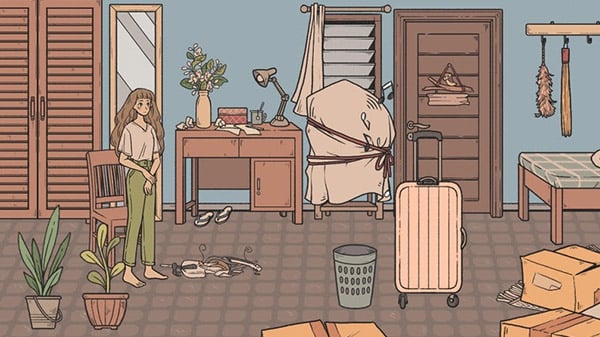 Point-and-click puzzle adventure game When the Past Was Around will launch for PlayStation 4, Xbox One, and Switch in mid-December, publisher Chorus Worldwide and developer Mojiken announced.
When the Past Was Around first launched for PC via Steam on September 22.
Here is an overview of the game, via its Steam page:
About

This is the story of Edda, a girl in her early 20s. Like anyone in her age, she's lost. She lost her way in the journey to achieve her dreams. She lost her way in the journey to find love.

That until she met The Owl.

The man that would help her burn her passion, the man that would help her find the spark in a relationship, and also the man that would teach her about heartbreak.

The game tells a bittersweet tale between a girl and her lover in a surreal world consisting of disjointed rooms from memories and time. With each gathered clue, solved puzzles, and unlocked door, the girl will find her way, unraveling the secrets between her and her lover, the secrets which she used to know.

Key Features

Personal and ubiquitous. It's a game about overcoming the past and finding the self.
Open the treasure chest, drink tea, doing laundry. Various puzzles to solve and many mysteries to uncover in everyday familiar objects and activities.
A sweet and whimsical journey set in a series of hand-drawn, down-to-earth settings.
Atmospheric violin music will accompany you from the peaceful days to the angstiest moments.
Watch a new trailer below.