Swords of Gargantua for PlayStation VR launches December 8
Virtual reality sword action game dated for console.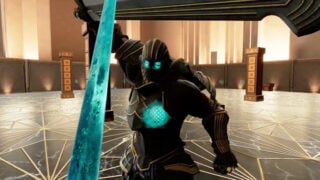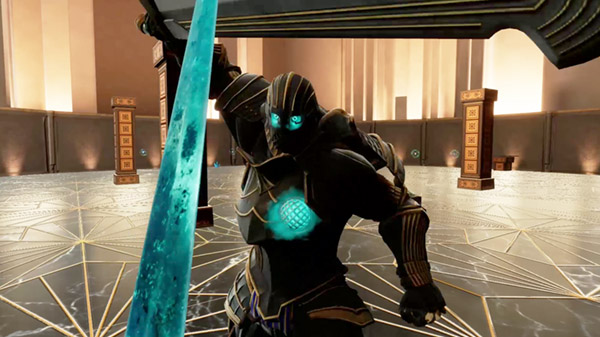 Virtual reality sword action game Swords of Gargantua will launch for PlayStation VR on December 8 for $29.99, publisher Gumi and developer Yomuneco announced. It will support English and Japanese language options.
Swords of Gargantua first launched for PC via Steam, HTC VIVE, Oculus Rift, and Oculus Quest in June 2019.
Here is an overview of the game, via Gumi:
About

Swords of Gargantua is a fast-paced rogue-lite action game featuring realistic swordplay in an immersive virtual reality-enabled online environment. Your challenge is to level up your sword-wielding skills against a horde of enemies, and ultimately face their master, the towering titan named Gargantua. Fight solo or join with up to three others in online co-op, mastering your swordsmanship in blocking, parrying, and attacking, as well as your fighting strategy to defeat the mighty Gargantua!

Key Features

Hyper-Realistic Virtual Reality Swordsmanship – Swing, stab, crush and parry. Wield over 30 discoverable weapons and fight your way through 101 floors of enemies hell bent on stopping you from reaching the colossal end-boss, Gargantua.
Rogue-lite Action – Each play through gives you different floor advancement choices along the away; play it safe, but it'll take more battles to reach the end, or skip to a deeper level and be cursed with major disadvantages and debuffs while fighting tougher enemies.
Character Progression – Keep all the weapons, items, coins and stat upgrades you collect through each play permanently. Take excess weapons and combine them to make stronger versions to aid you in progressively difficult battles.
Cross-Platform Multiplayer – Play with up to three adventurers across Steam, HTC VIVE, Oculus Rift, and Oculus Quest. Call the shots with native voice chat and defeat the mighty Gargantua.

New Adventure Mode "Tesseract Abyss"

Tesseract Abyss puts players into the deepest layers of the 4D space known as the "Tesseract." While in the abyss, players can evolve their abilities and equipment through both single and multiplayer battles, gradually becoming stronger through equipment and abilities. Specifically, players can increase weapon strength through crafting and give themselves a temporary boost by using consumable artifacts.
Watch a new trailer below.