Omori for PC launches December 25
"Surreal psychological horror RPG" gets a release date.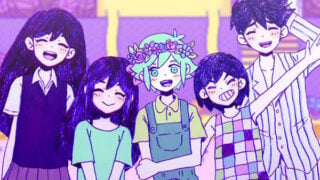 "Surreal psychological horror RPG" OMORI will launch for PC via Steam on December 25, developer OMOCAT announced.
PlayStation 4, Xbox One, and Switch versions of OMORI are also planned, but have yet to receive a release date.
Here is an overview of the game, via its official website:
About

OMORI is a surreal psychological horror RPG Maker game.

Explore Headspace, a whimsical world full of colorful friends and foes. Navigate through the vibrant and the mundane in order to uncover a forgotten past.

When the time comes, the path you've chosen will determine your fate… and perhaps the fate of others as well.

OMORI has been in production since 2014 and will release on December 25th, 2020.

Story

Welcome to White Space. Your name is Omori and you've been living here for as long as you can remember. Everything is bright white; there aren't any walls. A black lightbulb hangs from the ceiling… wherever it is. There's a floor but it's always cold. The warmest thing here is probably your laptop. You don't mind though. You have a blanket, a laptop, a cat, a sketchbook, and a tissue box. You have everything you need.

On good days, your neighbors invite you over for a visit. "How can they have fun with someone as horrible as me?" You miss them now. When will they come again? Maybe today will be a good day!

Or maybe today is a day for sleeping.

But…Sometimes you're reminded you used to have another friend– someone really important.

Somewhere in the back of your head, you have an inkling feeling that you weren't always like this. You weren't always living in WHITE SPACE.

The truth is…

Your story is already over. You just have to remember it…
Watch a new trailer below.