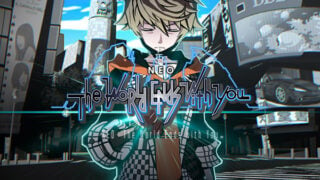 Square Enix has announced NEO: The World Ends with You for PlayStation 4 and Switch. It will launch in summer 2021 worldwide.
Here is an overview of the game, via Square Enix:
NEO: The World Ends with You is the follow-up to the hit action role-playing game The World Ends with You.

NEO: The World Ends with You transports players to the streets of the Shibuya, where they will take part in the "Reapers' Game," a life-or-death battle for survival. Players will take on the role of Rindo as they explore the heart of Tokyo to uncover the mysteries behind the sinister Game in which they have been forced to take part.

NEO: The World Ends with You brings a re-creation of modern Shibuya to life in a unique and comic-inspired style. Players can explore and enjoy the sights, sounds, and culture of this bustling city, fight monsters alongside their ally companions in fast-paced action battles, and complete missions as they seek to change the fate they've been handed.
The game's voice cast includes:
Rindo (voiced by Yuuma Uchida)
Fret (voiced by Chiharu Sawashiro)
Nagi (voiced by Mina Katahira)
Minamimoto (voiced by Takayuki Fujimoto)
Watch the announcement trailer below. View the first screenshots at the gallery. Visit the official website here: English, Japanese.
English
Japanese