Metro Exodus coming to PS5, Xbox Series in 2021; new Metro game in development for PS5, Xbox Series, and PC
A Metro 10th anniversary studio update.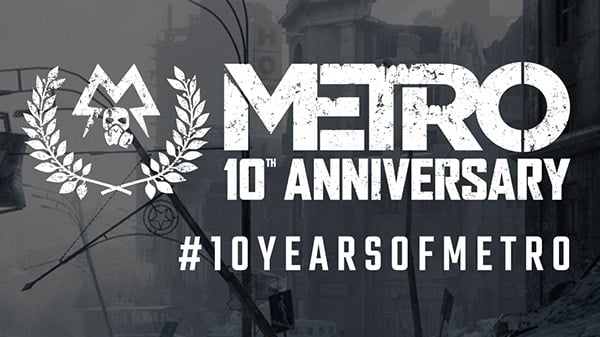 Publisher Deep Silver and developer 4A Games will release Metro Exodus for PlayStation 5 and Xbox Series in 2021, the developer announced in a Metro 10th anniversary studio update.
The PlayStation 5 and Xbox Series versions of Metro Exodus will include "major enhancements" such as higher frame rate, increased resolution, reduced loading times, and ray tracing support. Users who own Metro Exodus for PlayStation 4 or Xbox One, whether physical or digital, will be able to upgrade to the PlayStation 5 or Xbox Series version free of charge.
4A Games also confirmed that next Metro game, which was first confirmed in the works in August 2019, is currently in development for PlayStation 5, Xbox Series, and PC with a "complete overhaul of [the 4A Games] engine and renderer to take advantage of the new power, storage, and hardware supported ray tracing afforded by the new consoles."
While the studio could not share much more on the next Metro game at the moment, it did confirm it is exploring a multiplayer component.
"We're committed to delivering a great story-driven single-player experience; this is what the Metro series is founded on," the studio said. "As a studio, we want to constantly push ourselves to create bigger and better games, but we also listen to what the fans are saying, and we know what's important to you. We take our responsibility to the franchise seriously, and we think you'll be excited about our plans for the next chapter."
4A Games continued, "At the same time, our partnership with Saber [Interactive] will allow us to explore something that has always been an ambition for 4A Games, but something we have never been able to commit to until now: a multiplayer experience in the Metro universe. As a small studio we have never been able to do justice to these ambitions, and our ideas have never made it beyond the prototype phase. But with Saber's experience in online gaming, we are now actively exploring multiplayer concepts that will offer a new way to experience the world of Metro."
The studio went on to say that it is not looking to jump onto some multiplayer trend, but rather wants to explore a multiplayer experience that "makes sense in the Metro universe" and is not "detriment of our single-player ambitions." And that requires a dedicated team focused solely on multiplayer, which its partnership with Saber Interactive can deliver.
"None of the thoughts above mean that the next Metro game will be multiplayer only; or that the next game will have single and multiplayer in the same package," 4A Games said. "We are still figuring things out, but know that we are absolutely committed to more single-player, story-driven experiences in the Metro universe that our fans have come to know and love."
Finally, while 4A Games expects to be working on the Metro series for "many years to come," the studio said it wants create a new intellectual property and "AAA experience" that can sit alongside the Metro series, and is currently hiring across its Malta and Kyiv studios to bring those ambitions to life.