Kickstarter campaign launched for customizable platform fighting game Fraymakers for PC
Seeking $46,000 in funding for an Early Access release in early 2022.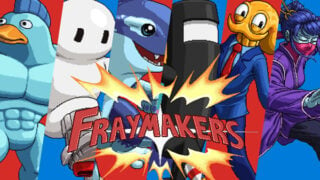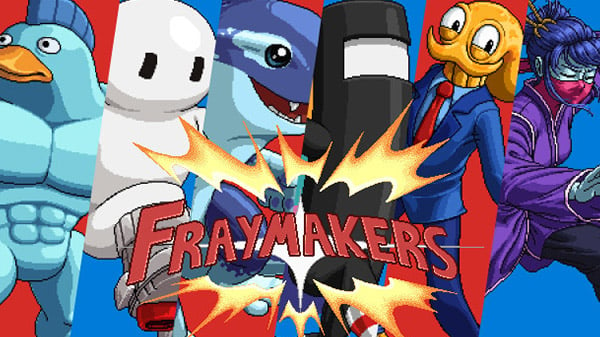 McLeodGaming has launched a Kickstarter campaign for Fraymakers, a customizable platform fighting game featuring a cast of characters from indie games like Downwell, Rivals of Aether, Octodad, and more. The studio is seeking $46,000 in funding for an Early Access release on PC via Steam in early 2022.
The Early Access version of Fraymakers will feature at least four characters, five stages, 20 assists, rollback netcode, and integration with the external content editor FrayTools allowing players to build custom characters, assists, stages, menus, modes, and more. Fraymakers will remain in Early Access for approximately two years, with the full version of the game featuring more characters, assists, and stage content, as well as fleshed out game modes.
The announced roster of playable characters thus far includes Welltaro from Downwell, Orcane from Rivals of Aether, Ultra Fishbunjin 3000 from Slap City, The Watcher from Slay the Spire, Octodad from Octodad, and CommanderVideo from the BIT.TRIP series.
Here is an overview of the game, via its Steam page:
About

Fraymakers is the ultimate customizable platform fighting game, featuring a cast of some of indie gaming's biggest icons. Duke it out with up to 4 players, and call on assists to help out in the heat of battle. Create or play custom characters, stages, modes, and more for infinite fun!

Key Features

Easy to Pick Up, Hard to Master – Fraymakers is designed to be friendly to new players and challenging and expressive for veteran players. You're going to have a ton of fun whether you want a quick round with your friends or you're looking to climb the leaderboards.
Rollback Netcode – If you've been part of the fighting game community over the past few years, you know that rollback is the gold standard for fighting game netcode. We've prioritized and designed around rollback from the outset of development, meaning that Fraymakers will provide the smoothest possible online experience.
Full Movesets – With over 80 animations per character, we've skipped nothing! Each character comes complete with every motion and attack you've come to expect from a platform fighter as well as some brand new techniques.
Assists – Choose from a massive selection of indie characters to unleash an attack, fire a projectile, buff your character, or inflict a special status effect on your foes.
…And Infinite Expandability! – We designed both the game and our custom content editor to be accessible and powerful. We want the process of creating your own content to be simple and fun. Whether you're a player or a creator, this means that the possibilities are endless.
Watch the Kickstarter campaign trailer below.