Japanese survival horror game Yuoni announced for PS5, Xbox Series, PS4, Xbox One, and PC
Playable at Digital Games Expo 2020 in Akihabara on November 29.
Publisher Chorus Worldwide and Japanese developer Tricore have announced survival horror game Yuoni for PlayStation 5, Xbox Series, PlayStation 4, Xbox One, and PC (Steam). It will launch in spring 2021.
Yuoni will support 4K resolution and 60 frames per second on PlayStation 5, Xbox Series, and PC. It will be playable for the first time, in 4K resolution, at Digital Games Expo 2020 at Akihabara UDX in Tokyo, Japan on November 29.
Here is an overview of the game, via its Steam page:
About

A girl is dragged into a ghost story where the sun is always setting.

Yuoni is a first-person horror action game set in Japan in the year 1990. As Ai, a grade-schooler yet to realize how closed off she is, you are forced to play children's games in a world of permanent dusk. There, Ai's life hangs in the balance as you are attacked day after day by shadowy entities and eyeball monsters among other horrors. Eventually monsters start to bleed into the real world, where Ai discovers that she, too…

Evolving Gameplay

The game has two completely different styles of gameplay. Based at first on a test of courage, it changes from hide-and-seek wherein you search for items to help you escape, to a deadly game of tag in which you use items you've gathered to flee the dusk world. But be sure you don't forget the paths you've taken, or you'll never make it out.

A Hospital, School, and Japanese House Ablaze with a Sunset Glow

The game takes place in a mysterious world where the sun is forever on the brink of setting. Doors in a hospital lead to a Japanese house, and doors there lead to a classroom… Three incongruent places are connected with no hint as to how or why.

Experience an unnerving mix of nostalgia and beauty as school corridors are dyed twilight crimson, orange light shines through paper doors in an old house, and pure-black shadows cut through gleaming red in hospital rooms where the power is always out."

Your One Hope is to Hide

Yuoni's fifth grader protagonist has no defensive measures to defeat enemies you face. Though never able to move as quickly as an adult could, you must make her hold her breath to sneak past blind adversaries and slink slowly or dash past deaf foes. If she can't hide in time, prepare to suffer a dire fate at the hands of unimaginable forces.

If Only There Were Another Way…

After clearing the game, another ending becomes available to tell a story unknown until then. Slipping into Yuoni's world again will see you face an even tougher time among your many enemies, but will be more rewarding than you know.
Tricore's previous game, Yuoni: Rises, is a horror visual novel that first launched for PC via Steam in April 2019, followed by Switch via the Nintendo eShop in February 2020. According to the latest issue of Weekly Famitsu, Chorus Worldwide is also considering porting the predecessor to additional platforms.
Watch the announcement trailer below. View the first screenshots of Yuoni at the gallery.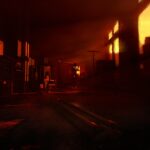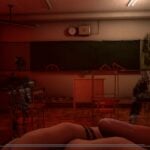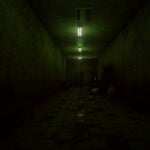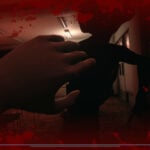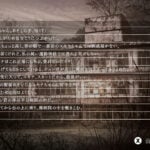 (Editor's Note: While this article previously referenced a Switch version as reported in the latest issue of Weekly Famitsu, Chorus Worldwide told Gematsu there are no plans for a Switch version.)