B-Project: Ryuusei Fantasia announced for Switch
Featuring new scenarios, new music, and full voice-overs.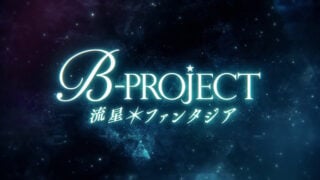 Love & Art has announced B-Project: Ryuusei Fantasia for Switch, a game based on the boys virtual idol group B-Project cross-media project by parent company MAGES. featuring new scenarios, new music, and full voice-overs. A release date was not announced.
The game's cast includes:
KiLLER KiNG

Haruhi Teramitsu (voiced by Taku Yashiro)
Yuduki Teramitsu (voiced by Koutarou Nishiyama)
Akane Fudo (voiced by Shouya Chiba)
Miroku Shingari (voiced by Takuya Eguchi)

Kitakore

Ryuuji Korekuni (voiced by Daisuke Kishio)
Tomohisa Kitakado (voiced by Daisuke Ono)

MooNs

Hikaru Osari (voiced by Shoutaro Morikubo)
Kazuna Masunaga (voiced by Yuuto Uemura)
Mikado Sekimura (voiced by Toshiki Masuda)
Momotaro Onzai (voiced by Tetsuya Kakihara)
Tatsuhiro Nome (voiced by Genki Okawa)

THRIVE

Goshi Kaneshiro (voiced by Toshiyuki Toyonaga)
Yuta Ashu (voiced by Natsuki Hanae)
Kento Aizome (voiced by Kazuki Kato)

And more…
Watch the teaser trailer below. Visit the teaser website here. Follow the game on Twitter @BRPO_game.