War Thunder coming to PS5, Xbox Series in mid-November alongside 'New Power' update
Major content update teases many surprises.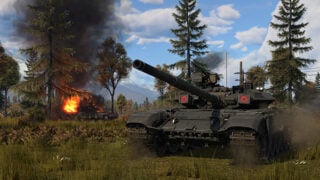 Gaijin Entertainment will release PlayStation 5 and Xbox Series versions of free-to-play massively multiplayer online military game War Thunder in mid-November alongside the game's "New Power" major content update, the developer announced.
Here is an overview of the "New Power" update and newly announced PlayStation 5 and Xbox Series versions, via Gaijin Entertainment:
This update will bring a new version of Dagor Engine, big ships navy, and a lot of other surprises.

Almost all visuals will be enhanced, including subtle details like grass crushed by tank tracks and clouds pierced by fighter planes. War Thunder will also get DLSS technology support that makes the picture smoother and clearer.

PlayStation 5 and Xbox Series X|S native versions of War Thunder will work at 4K resolution with a steady 60 frames per second refresh rate. The game will remain a cross-play title, with owners of different platforms playing on the same servers. All content and many visual improvements of the "New Power" will be available on PlayStation 4 and Xbox One as well.
A full description of new visual and gameplay features, more information on the new fleet, and the full list of new vehicles will be published on the War Thunder official website in the coming days and weeks.
War THunder is available now for PlayStation 4, Xbox One, and PC, Mac, and Linux via Steam and WarThunder.com.
Watch a trailer for the "New Power" update below.