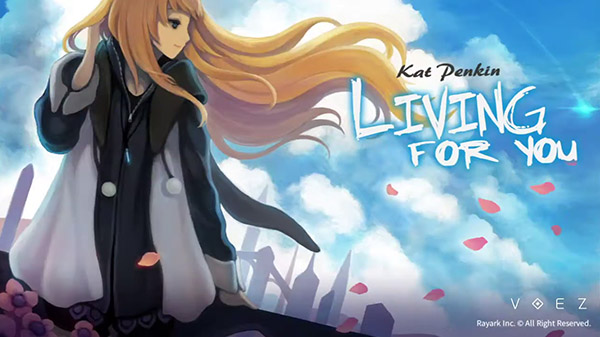 Publisher Flyhigh Works and developer Rayark have released the version 1.10 update for the Switch version of Voez, which adds nine new songs and brings the game's total song count to 240, the company announced.
The following new songs were added:
"Let Me Know" [Special] by K03 & 02i3
"Hear No Evil" [Hard] by Paul Bzooka
"Dasein" [Hard] by KIVA
"DJ Mashiro is Dead or Alive" [Special] by Ice
"Hydrangea" [Hard] by Tatsh
"Jakarta Progression" [Hard} by Kurorak
"Living for You (Andy Tuns Tall Remix)" [Special] by Kat Penkin
"Perspectives" [Hard] by Kiva and Rikki Simmons
"Raise an Army" [Special] by Analog Digital feat. Isao
Watch a trailer for the update below.