New Science Adventure game Steins;??? announced
Little information on the newly announced project.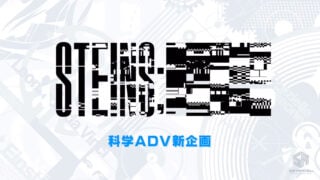 Publisher MAGES. and developer Chiyomaru Studio have announced an untitled new project in its Science Adventure. The title begins with Steins;, but the word following Steins; has yet to be announced.
According to MAGES. president Chiyomaru Shikura, the new game will have a connection to Steins;Gate in the same way that Chaos;Child had a connection to Chaos;Head. You can think of it as a sequel, as it is not a fan disc. And while it will be an all-new series, the characters of Steins;Gate will also appear.
Platforms and a release date were not announced.
Thanks, Games Talk.