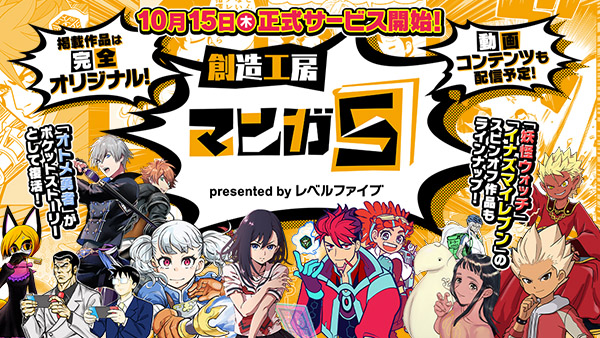 Level-5 has announced Manga-5, a manga-focused creative communication website that will begin service on October 15.
According to the company, Manga-5 is a place where users can share and support passionate works, regardless of whether professional or amateur. It is a new challenge that stems from the desire to create new entertainment together and share a real-time feeling different from offered by video games.
Manga-5 will be equipped with a "Five Workshop" community where users can freely show off their works to each other, and regular "Manga-5 Manga Contests" based on various themes will be held. The service will also feature nine completely original serialized manga only available on the website. Hi Score Girl manga creator Rensuke Oshikiri's serialized work and voice actor Jun Fukuyama's original work will also be posted, and video content is also planned.
Watch the Manga-5 announcement trailer below. Visit the official website here.