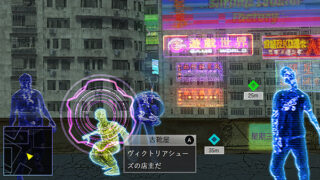 Kimura Nakaji Office has announced the launch of the Campfire crowdfunding campaign for Kowloon's Rhizome: A Day of the Fire, a sequel project to the 1997-released PlayStation title Kowloon's Gate. It will launch for PlayStation 4, Switch, and PC in fall 2021 in Japan. The company said it would also like to release a PlayStation 5 version with enhanced expression when the timing is right.
Unlike its predecessor, Kowloon's Rhizome: A Day of the Fire uses real-time rendering to depict a cyberpunk Kowloon Walled City. With a level of freedom only guaranteed by real-time rendering, Kimura Nakaji Office hopes to establish "back alley open-world" gameplay where players will not lose sight of their objective. The company also plans to support the game post-launch with regularly-released spin-off scenarios. With the "Future Slums" asset kit by KitBash 3D at its core, and the introduction of existing assets small and large, Kimura Nakaji Office is aiming for speedy development.
The game's staff consists of:
Development: MCF / Uani Studio
Planning, Script, and Supervision: Nakaji Kimura (Kimura Nakaji Office)
Main Character Design: Oguchi (The Caligula Effect, etc.)
Variant Character Design: Kouki Inoue
Music: Kuniaki Haishima (Kowloon's Gate, Lodoss War, Siren 2, etc.)
Watch a trailer below. View a set of screenshots at the gallery. Visit the official website here.