Good-Feel developing self-published Japanese-style comical action game for Switch
Image board provides first look at the game.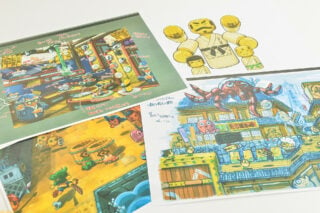 Yoshi's Crafted World developer Good-Feel is working on an original title for Switch, company president Etsunobu Ebisu said in a newly published interview with Famitsu.
The new title is a collaborative effort between Good-Feel's Tokyo headquarters and its recently established Osaka office. While it is being developed specifically for the Japanese market, a worldwide release is also planned.
The following image board is our first look at the title: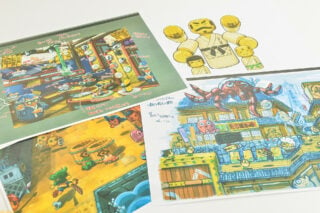 Here is the interview snippet from Famitsu:
—Do you have plans for more self-published titles in the future?

Etsunobu Ebisu: "We want to release self-published titles regularly while mainly focusing on contract development. To that extent, an original title is currently in the works at the Osaka office that we opened earlier this year."

—What made you decide to open an Osaka office?

Ebisu: "I'm originally from Osaka. I got a job in the games industry and gained experience in Osaka and Tokyo, but I thought, 'Aren't there some titles that can only be made in the Osaka region?' Which is why I always wanted to open an Osaka office, so I started making preparations two years ago, and now things are finally in motion."

—The idea that different things can be made in different regions is fascinating.

Ebisu: "Well, nowadays there may not be much of a difference, but I think there may be a difference in mentality, including the atmosphere. Osakans like comedy, and I think they have a pretty good sense of what's comical. I'd like to create a comical action game at the Osaka office. But moreover, an action game set in Japan."

—It's set in Japan? Why have it set in Japan?

Ebisu: "That's right. Games these days are supposed to be made for a worldwide audience, but we came to the conclusion that it would be too difficult to come up with comedy that would go over worldwide, so we basically gave up on that and decided to make a comical action game for the domestic market that Japanese people would find funny. Well, I think we'll sell it worldwide once it's complete. Though I don't know how far a comical title made in Osaka will go in the world…"

—How does the development staff feel?

Ebisu: "We have staff that were working at our Tokyo office who, if we opened an Osaka office, wanted to go back home to Osaka, so they're the core of the studio."

—When will the new game release?

Ebisu: "We're aiming for release in 2021. As for the platform, we're thinking Nintendo Switch considering its good track record with [our first self-published title] Monkey Barrels."