Fell Seal: Arbiter's Mark PS4 physical edition launches January 28, 2021 in Japan
6 Eyes Studio-developed strategy RPG coming to Japan.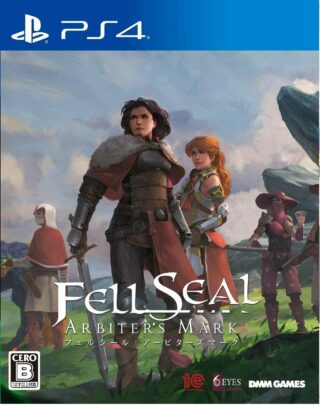 DMM Games will release Fell Seal: Arbiter's Mark digitally for PlayStation 4, Switch, and PC via DMM Games Player on January 28, 2021 in Japan for 3,100 yen, the publisher announced. The PlayStation 4 version will also be available physically for 3,480 yen.
Fell Seal: Arbiter's Mark first launched for PlayStation 4, Xbox One, and PC via Steam and GOG on April 30 in the west, followed by Switch on August 14. It is published by 1C Entertainment and developed by 6 Eyes Studio.
Here is an overview of the game, via 1C Entertainment:
About

Fell Seal: Arbiter's Mark is set in the fantastical world of Teora, which was torn asunder centuries ago. The world has mostly recovered under the guidance of the ruling Immortal Council, and yet it is still fraught with danger. As Kyrie, an Arbiter serving the Council, you'll be tasked with protecting the land's people from these dangers. However, a darker current runs beneath the surface — Kyrie discovers the corruption festering within her own order and comes to question the motives of Teora's would-be protectors.

Earning a passionate following since it debuted in Steam Early Access and commanding a strong 93% review rating, Fell Seal: Arbiter's Mark is an exciting new turn-based tactical RPG from a studio who truly adores the genre.

Key Features

Experience an epic and mature story, unfolding through over 40 major encounters and topped with challenging end-game content.
A deep and complex class system with over 20 classes and 200 abilities lets you truly customize every one of your characters through the selection of their class, sub-class, and passives. Carefully craft the character you envision, be it a versatile generalist, a dedicated spell-caster, or a mighty foe-crushing specialist!
Classic tactical turn-based combat battles, with rugged terrain and elevation, taking place on beautifully hand-drawn environments.
Customize your troops' appearance by selecting their portrait, outfit, colors and overall visuals from a wide selection.
Equip your army with over 240 pieces of equipment, either purchased, gathered from fallen enemies, or created from crafting.
Watch a new set of Japanese trailers below.
Opening Movie
Gameplay