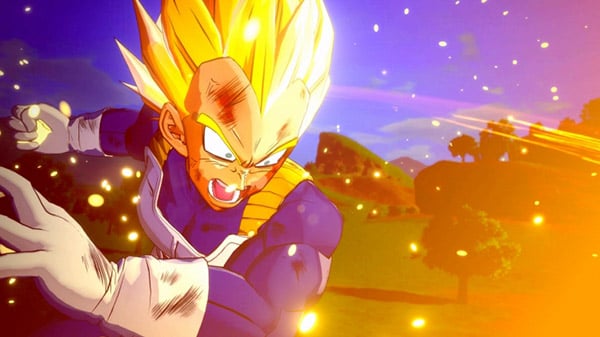 Dragon Ball Z: Kakarot downloadable content "A New Power Awakens – Part 2" will include a new "Mob Battle" type, the latest issue of V-Jump reveals.
"Mob Battle" is a new battle system which pits you against a crowd of enemies. With more than 100 enemies attacking simultaneously, players can use existing skills that have a wide range, as well as Z Combination attacks in cooperation with support characters and new special moves and techniques added via the downloadable content. Skills that can wipe out enemies such as Maximum Kamehameha and Extreme Speed Fist will also appear.
Dragon Ball Z: Kakarot is available now for PlayStation 4, Xbox One, and PC via Steam. "A New Power Awakens – Part 2" is due out this fall.
Thanks, Ryokutya2089.